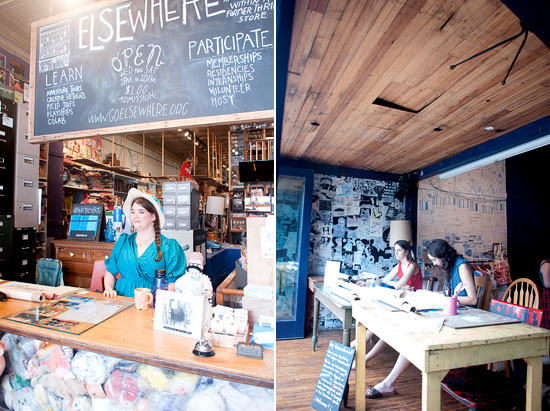 One thing my husband and I quickly discovered on a quick roadtrip to Greensboro, NC a few weekends ago is that it has a strange little quirk: many, many of the shops on the main drag downtown seem to be a hoarder's paradise with mounds of stuff everywhere.
This observation was punctuated by a space we stumbled upon called Elsewhere. A living museum within a thrift store, Elsewhere is a sprawling space that was once occupied by a famously eccentric hoarder. Apparently she would only sell something to you if she liked your demeanor, as the story goes.
Since her passing the space has been taken over as a non-profit and turned into a living museum, where nothing is allowed to go out. Artisans from all over the world create installations exclusively from things within the space. In addition to the installations they offer instructional and craft classes.
You Might Also Like: